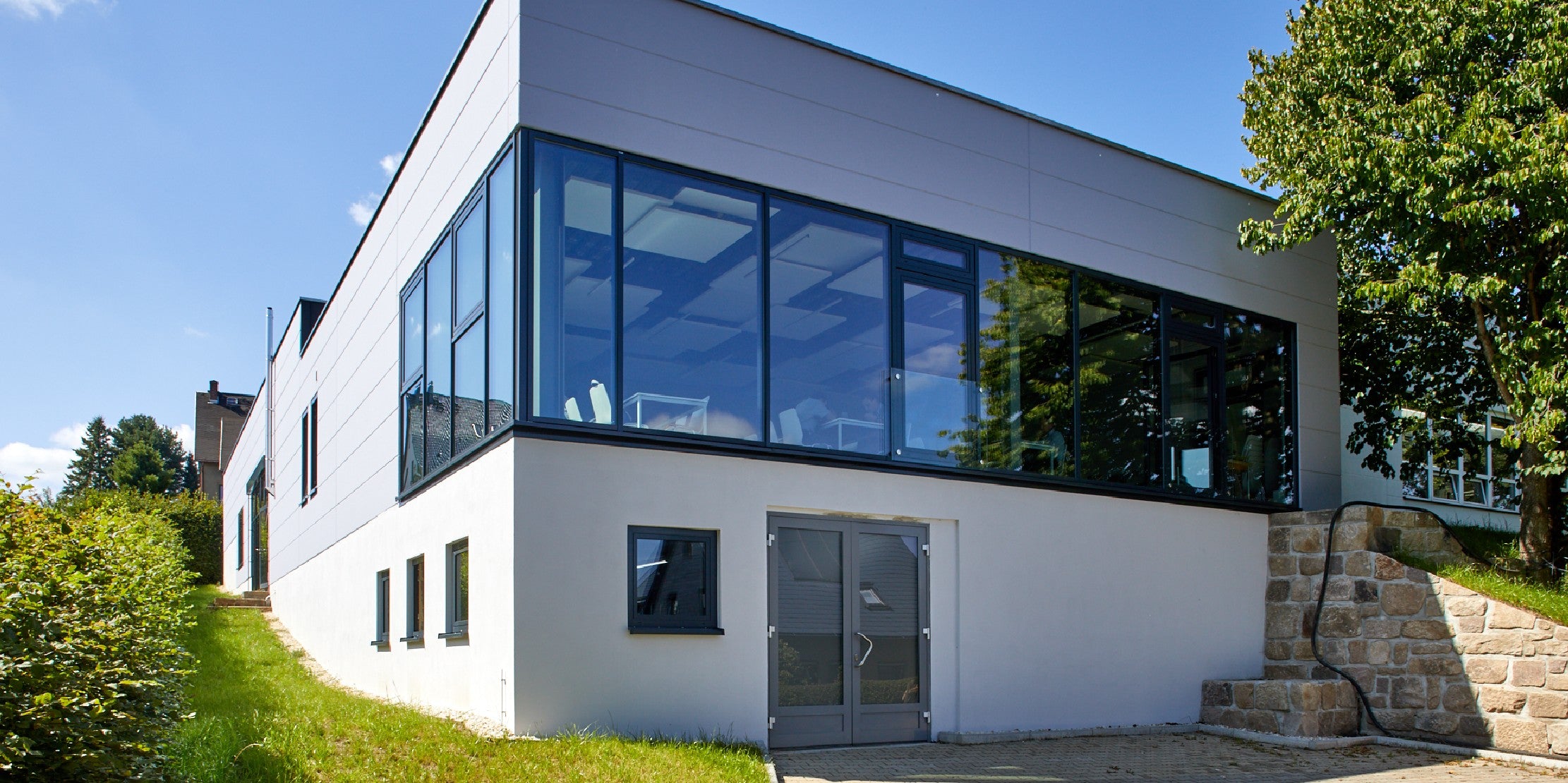 Our Eco Efforts: A Look inside the MÜHLE Factory
One of the biggest concerns of the 21st century, we are all feeling the impact of climate change. As waste becomes more and more of an issue, how products are obtained and packaged isn't only important to more consumers, but also to us as a company. Above the company's need for growth will always be a passion for what we do and a respect for the environment. With this sentiment in mind, there are several key changes the brand has recently introduced to help limit our global impact with the hope that by 2023, the company site will be completely CO2 neutral. Read on to find out more about our eco-efforts!

Timeless Design
Classic silhouettes, durable materials and a close eye for detail- you'll never find any short-term trends within the MÜHLE collection. Built to stand the test of time our shaving brushes, razors and safety razors are as durable as they are beautiful.
Buy once, buy well: when looked after carefully, our products can easily become lifetime companions. For the lowest maintenance and easiest upkeep, we would always recommend our Black Fibre and Silvertip Fibre Synthetic brushes. More resistant to the residues of shaving soaps and creams, the synthetic fibres also dry quicker making them the ideal travel companion. Furthermore, many of our brushes now feature unscrewable heads. This means that, even when bundles may seem a little worse for wear, the high-quality handles can be reused without a hitch! Available in the Edition, Purist, Kosmo, Stylo, Traditional, Hexagon and Rocca series.

Factory Dynamics
MÜHLE understands solar energy well; seven years ago, the first solar plant was installed on the company's roof in Hundshübel. Increased and expanded throughout the years, the manufactory is now operated with 100% green electricity with a large part of this generated by the photovoltaic system on the roof. Also used to power the company's very own electric car, sustainability has always been a key consideration in the MÜHLE manufactory. Making full use of natural resources, large glass windows allow plenty of daylight and well-thought-out LED lighting reduces the need for excess energy consumption. With coordinated production processes to eliminate unnecessary journeys and highly efficient control of the building's technology, the company's environmental impact is considerably reduced.
Packaging and Presentation
Already Low Waste, MÜHLE has recently reworked their packaging to become plastic-free. Using single-origin paper and cardboard instead of composite materials, our packaging is now super easy to recycle!
Sustainable Supplies
It's not all about us, we also work hard to ensure our supply chain is as climate-friendly as possible. Primarily working with partners in the region, where this isn't possible, we nevertheless ensure that the origin of products is sustainable. Take, for example, our Organic skin and shave care collection formulated with Moroccan Argan Oil. Hand-pressed, the oil is soured from a Moroccan women's cooperative and marketed on a fair-trade basis, securing 200 women their financial and economic independence!


Like what you're reading? Here are some MÜHLE USA blog recommendations for you:
Aftercare made Easy: Caring for your MÜHLE Products
---